This page is about the gear and software that makes it possible for me to learn new things every day. It mostly consists of my home lab where I run and maintain my data and services. Also, an important job that it has is hosting this blog.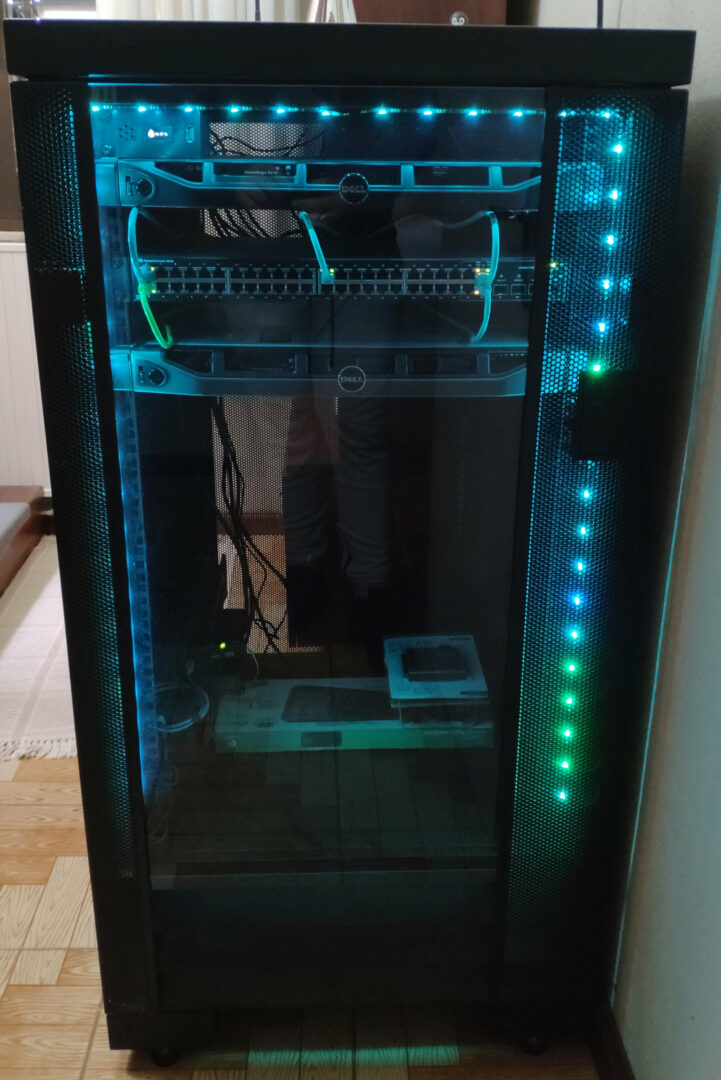 To start the list of the gear I own is my rack, an old "IBM; Machine Type 9306; Model Number 200" that I got for an amazing price second hand.
At the top of the rack is located the main router of my network. This consists of an old "Dell PowerEdge R210 i" running the latest stable version of pfSense.
Under the router is the main switch, an old "Dell PowerConnect 2848". This switch perfectly fulfills my needs with its 48 ports, VLAN capability, and being web manageable. The only problem I had with it so far was the fan noise, which got addressed with some new Noctua 40mm fans.
Next on the list is the main server, an old "Dell PowerEdge R610 ii", with 24Gb of RAM and a pair of Intel Xeon L5640 that offer a balance between power consumption and performance. Also inside the server is installed a "SAS PERC i/R" raid card in HBA mode to use with ZFS and a PCI-E NVME M.2 128Gb drive on an adapter as a fast cache drive. This server runs Proxmox, an open-source platform for virtualization and LXC containers. The next image is for those who like to see a nice server inside as much as I do.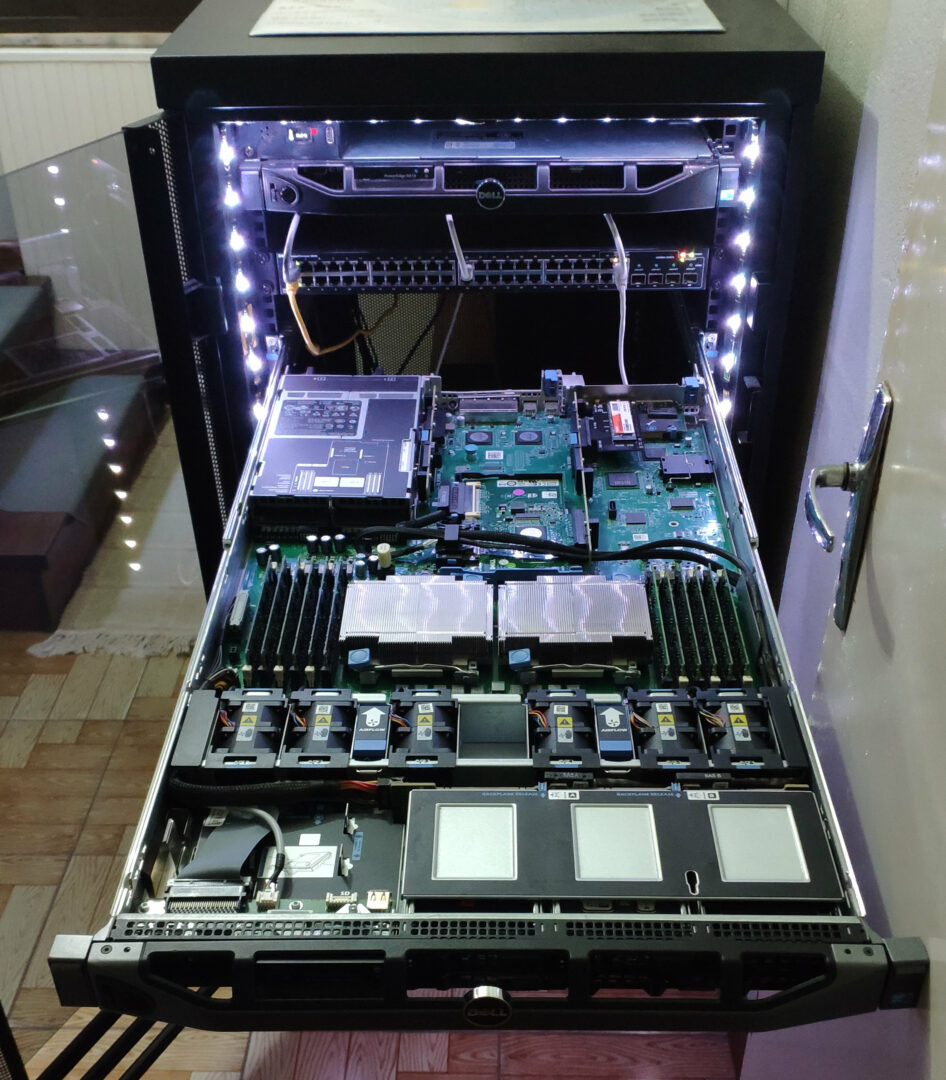 Last but not least in the active gear department is the device on the top 1U in the left corner. That is a little simple device I created, with its 3D printed enclosure, and hosting inside a Raspberry Pi Zero W, an OLED screen, a fan, a temperature sensor, and a humidity sensor. As you may already have guessed, this simple device keeps a database of temperature and humidity along the time to monitor and analyze the rack's inside.
As you can see, the cable management doesn't look the prettiest and in the future, I will be acquiring a patch panel to tackle that. For now and for my use case the inclusion of a patch panel isn't money well spent as it doesn't bring any extra performance and the rack has so little gear that it's insignificant.
Also, you may have spotted that in the most down 2U slot of the rack is located a little drawer that stores my HDDs cold spares and miscellaneous tools and PCI-E cards. That is a piece of convenient equipment, very well fabricated, and helps me organize the stuff required for the home lab.
Unfortunately for power protection, there is nothing in place right now as options are very expensive compared with all the gear in the home lab. I am hoping in the future to acquire some type of unit in need to repair or with depleted batteries to fix myself.